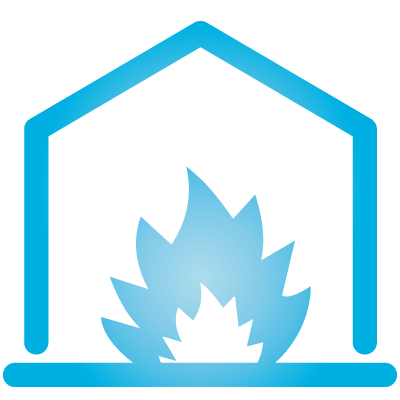 ECOLINE started the production of pre-insulated pipeline systems for district heating network in 1980. Nowadays ECOLINE is one of the European producers with the most extensive experience.
WHAT IS DISTRICT HEATING?
District heating is an environmentally friendly heating system. It allows to replace the use of traditional fossil fuels such as natural gas and oil for heating houses and buildings in the most environmentally friendly way, safe and econo through a network of pre-insulated pipes.
HOW IT WORKS
District heating is a system for distributing heat generated in a centralized location for residential and commercial heating requirements. District heating is sustainable, energy-efficient, safe and convenient for consumers.
Potential heat sources for district heating are waste heat from industry, plants burning waste, biomass power plants, geothermal and solarthermal energy, large scale heat pumps, waste heat from cooling purposes and other sustainable energy sources.
A heat exchanger – instead of a local boiler – transfers the heat from the district heating underground network to an internal circulation. Through a district heating network, hot water is provided to consumers to be used as room/floor heating and as domestic/sanitary systems.
Pre-fabricated and pre-insulated pipes, which are directly buried into the ground and operate with lower temperatures, distribute warm water in residential or commercial buildings.
BENEFITS
District heating has many benefits. Better energy efficiency, less pollution for the same service. Here following some details:
The heat is often obtained by natural resource coming from the same area in which the district heating is placed. This is an eco-friendly way of producing heat
The district heating plants are better at reducing emissions of hazardous compounds. The flexibility of district heating allows for substitution to environmentally friendly alternatives. Alternative renewable energy sources are compatible with district heating either directly or indirectly and are generated by natural resources. Renewable energy is greenhouse-neutral, as it does not increase the concentration of greenhouse gases in the atmosphere
District heating plants are convenient for users, who have their heat delivered to their homes. No need to worry over servicing and repairs, people just pay for what they consume. District heating with combined heat and power (CHPDH) is the cheapest method of cutting carbon emissions, and has one of the lowest carbon footprints of all fossil generation plants.
Currently, the 4th generation of district heating is being developed. The 4th generation is designed to combat climate change and integrate high shares of variable renewable energy into the district heating network, with the use of warm water at limited temperatures transferred from high performance pre-insulated pipes and innovative production plants.
ECOLINE is the ideal solution to reduce energy losses
Thanks to the use of innovative materials and advanced know-how we are able to guarantee minimum heat loss values, limiting energy losses
OUR KNOW HOW
OUR KNOW HOW
Solutions to reduce the energy consumption
Our pre-insulated pipes are performing to reduce heat loss, for hot or cold liquid temperature